S3 Data Analytics recommends and often requires that clients grant S3DA GoDaddy delegate access to leverage several benefits:
Collaboration: Delegate access enables collaboration without sharing your main GoDaddy account credentials. You can give access to specific sections or functions of your GoDaddy services.
Increased Efficiency: Delegating tasks to others can help streamline your workflow and save time. Instead of handling technical configurations yourself, S3DA can handle those specific responsibilities independently.
Enhanced Security: Rather than sharing your main GoDaddy account login information, delegate access lets you maintain greater control over your account's security. You can assign different levels of access.
Flexibility: Delegate access can allow temporary access to web developers, who may require access to your GoDaddy account for a specific project. Once the project is complete, you can revoke their access without sharing your main account credentials.
Trust and Accountability: You can monitor the activities of delegated users through audit logs, which provide a record of actions performed within your account. This helps maintain accountability and allows you to identify any unauthorized or inappropriate actions.
Always exercise caution when granting delegate access and assign appropriate permissions to trusted individuals to maintain the security and integrity of your GoDaddy account.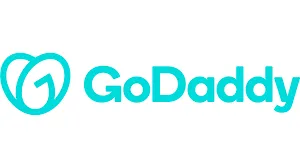 To invite delegate access, follow the steps listed on GoDaddy's Delegate Access help page.
About S3 Data Analytics Lakewood Ranch
S3 Data Analytics is an elite Lakewood Ranch SEO, custom website design, and data analytics agency and consulting firm. We are expert at achieving Google Page 1 search engine results by combining website design and Google SEO without using paid click marketing campaigns.
Our clients include small businesses, corporate departments, and not-for-profits.Let us show you how our clients' websites compare to the competition in Google web search. You will clearly see that S3DA is the best website design agency for Lakewood Ranch websites.